I waited and took T43 from KJ to Putrajaya Sentral, waited again and took 429 to HSBC Cyberjaya and waited again for 428. I asked one of the Abang from RapidKL at the bus stop there and he told me 428 just came 4 minutes before I get there. -__-" Yeah great. 45 minutes later it came with a bunch of black people. Never had I seen such a lot of them in the public bus before. Alrite, this bus is heading to Limkokwing what.I went to student service. Waiting and folding my leg. Then I felt something unusual with my sandal. I took a look at it. Great. Now, one of the tali already broken alias putus. Damn it! I always face this kind of thing in an inappropriate time. Where am I gonna get a new sandal? I settle my stuff there and walk while dragging my right foot and sandal to artshop, hoping to get UHU or something to glue or stick it.
No UHU but UHU stick. -__-" I go through the look-so-empty-artshop-compare-to-last-time until I saw my life saver, Faber Castell Tack It. RM 2.80 gone. I walk to the courtyard and apply the Tack It to my sandal hoping no one pay attention to me. Voila! The tali can stick to the sole, only that I can see there is a green thing on my sandal. Whatever la, how many stupid fella walk while look at your shoes / sandals one.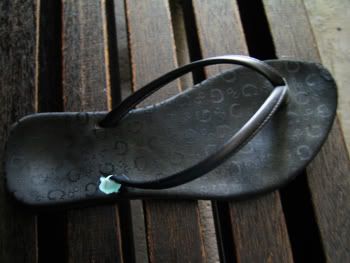 I walked to the bursary while accidentally slipped at this celaka place. Having no one walk beside me, I have no place to catch and hold on. I landed my butt on the floor with my hands at the side try to hold on the floor which cause a fatal effect on my left hand. I sprain my arm. Damn so pain. The moment I slip, I thought my leg gonna kena and it will be a 'perfect' day for me. Thanks God it's only the hand though I still need some time to sit down and make myself fully present at that place.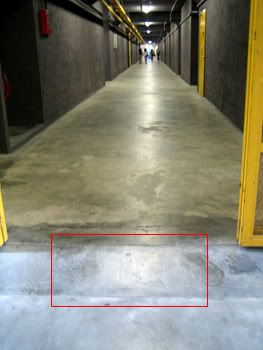 When I went back to Putrajaya Sentral, I saw T43 left. Damn it! Got to wait for another 30minutes. Patient was tested for today, well everyday perhaps. And to take my time, think clearly, be fully present on the place.